Debra Stamp's Presentation School is now Speak & Connect: Professional Development Programs!
Our goal is to bring the very best out of You, both personally and professionally. Courses include basic through advanced presentation skills training, working with presentation software, dealing with dialect, and more.
What's better is that they can all be tailored to fit your needs.
A veteran broadcast professional, Deb Stamp is the founder of Speak & Connect – a growing professional development enterprise featuring communication skills coaching, instruction on creating truly effective visuals, and guidance in developing and delivering strong, memorable messages.
Deb shares her techniques and years of experience with enthusiasm and energy. Her warm, personal teaching style creates a learning atmosphere that's friendly, interactive, and fun.
She continues to work in radio, television, and business using her skills to inform, train, and entertain listeners and viewers around the world.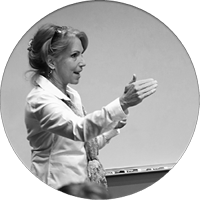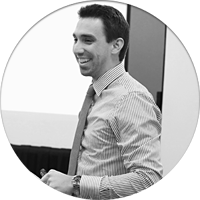 Andrew Causley joined Speak & Connect in 2011. He is the Lead Trainer for certain Speak & Connect courses and serves as creative director designing custom course material, and handling all the digital media.
Creating and capturing compelling visuals is what he does best and he has the technical know-how to get the most out of presentation software. He is experienced in a wide range of media including photography, graphic design, web design, and print materials.
Andrew is here to help you get those presentation visuals back on track for 2015!
Visit www.ballisticfish.com for a look at his company, Ballistic Fish Studios, and his work.